Consumer's standard of living in Qatar
The recent studies of Qatari lifestyle reveal that lately, Qatar consumers rank highest in terms of income in the world which makes them spend a lot for online shopping. However, it is believed that often they show concern for the rates of products that they receive online but that certainly does not affect the growing demands of online shopping in Doha Qatar. Qatar is populated by 85% of emigrant community which highly influences the online shopping in Doha Qatar. The demands of online shopping and lavish products in Doha Qatar have been increasing rapidly as per its popularity. Another reason for the growing online shoppers in Doha Qatar is that Qatar draws wealth from oil as it is considered the leading storehouse of oil minerals besides Qatar population is not required to pay income tax which further expands the amount of unrestricted income which makes people do online shopping in Doha Qatar compare to other countries.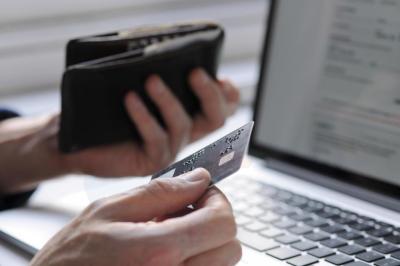 Shopping hunter's word of mouth
The survey initiated in 2013 to figure out consumer's inclination to shop online discloses that Gulf countries have world's largest online shoppers who use the internet to buy airline tickets, book hotels and shop home appliances, clothes, cosmetics, baby products, groceries etc. The survey manifests that most of the online shoppers are satisfied with their online shopping experience. Furthermore, the survey discloses an interesting detail that Gulf countries have world's largest Smartphone market. The growing use of Smartphone subsequently increases the number of online shoppers every year. The top items bought online using the mobile phone are mobile apps, clothes, airline tickets, and shopping coupons etc. It is stated by consumers that the sole reason for them to shop online is the rapid growth of mobile apps and online shopping site. It helps them with movie tickets, clothing, fashion accessories etc. While in matter of transaction they are very conscious whether they are being wronged or not and hence many have put forward a demand that as the online shopping business has been ever increasing day by day therefore for the safety of customer the only preferable payment mode is cash on delivery besides some have also suggested to decrease delivery charges of certain products.
Are your men lazy to go out for shopping?
The recent study shows that men are doing a lot of online shopping compared to a woman. As it is believed men are too lazy to go shopping in a market. They would rather prefer their comfortable couch and hit click and do away with their shopping. The study shows that 86% of male teenager claimed to have shopped online compare to female teenagers. Additionally, most men tend to use auction sites like eBay while most women still care to go to the mall.
Women are penny pincher
However, the study shows that 89% of women think before they place an order on the digital market. The reason is increasing rates of products in the digital market. The only way one can compel women to buy things is a discount on products. Often women tend to track the items from different sites and compare them in terms of prices, style, and color. This delaying by women to place an order does not mean that women do not shop online though they take longer time than men to decide meanwhile the ratio of online women shopper has been rapidly growing. The survey of women's shopping habits indicates that 94% of women of 15-35 ages spend an hour a day in shopping online while 79% of women use mobile to do online shopping. Additionally, the opinion of friend and family matters a lot for women. Hence to provide them interactive and easy options to share their chosen item with their friends can be helpful to make them feel contended.
Digital transaction and Arab World
According to the survey conducted recently shows that Saudi Arabia and the United Arab Emirates are the leading countries showing 27% and 21% percent yearly growth in an online transaction. The new version of a report by Payfort's state of payments in Arab regions has been redeveloped to the new level where readers can introduce their own reports to present different data on seven countries in four major payment gateways that are airline, travel, e-commerce, and entertainment sectors. Though Arab authorities have been ever enhancing their services of transaction public is still searching for better alternatives to perform the transactions meanwhile Payfort has been a great help to digital merchants to make their online payment mode more secured and transparent.
Besides the rapid expansion of mobile payment is also reaching to the next level where 50% of the mass population shows interest in mobile payment apps and especially in Saudi Arabia 33% of consumers are using mobile wallets compared to Egypt and Lebanon which has 27% of wallet user consumers respectively. Hence as the craze for online shopping has become the part and parcel of daily life consequently digital merchants have been working to take their performance, service and payment mode to the higher level to meet the demands of customers.
OurShopee' Embarkment
We don't choose customers rather customer chooses us. Your need is the top priority for OurShopee. We transform your world into most magnificent comforts and relief by offering you things that you require in your daily errands. OurShopee in Doha Qatar is the major shopping site across the globe. We provide 24/7 hour services to our customers besides we offer transparent payment gateways such as cash on delivery, pay by credit card, and pay by debit card. In terms of the large amount, we are flexible to offer free installment plans and free shipping section.
Discover smart Tech with OurShopee
We have myriad of products that will leave you spellbound if you just spare a moment and appear on our doorstep, in this techno-savvy world mobiles and laptops has turned out to be most helpful comrades that lessen your work in an instant. OurShopee online shopping site in Doha Qatar has assembled multiple compilations of phones like Apple, Samsung, Xiaomi, and Huawei etc besides we have an excellent collection of laptop brands like Acer, HP, Dell, and Lenovo.
Vacuum away your Humdrum
OurShopee in Doha Qatar has become the favorite among women. We offer all appliances that women may need while mending domestic chores. Our kitchen appliance's collection has one of the best items like a mini vacuum cleaner, screwdriver and mini sewing machine to help women to set up small stitching industry.
It is all about doing smart work
OurShopee online shopping site in Doha Qatar offers exclusive brands of tablets to turn your task less hectic. Our collection of tablets has brands like Dell Venue, ITell Prime, Lenovo, Samsung Galaxy, Galaxy electronic LCD writing tablet, and G Five Gpad. These are the most sold off brand of OurShopee shopping site in Doha Qatar.
Working Tools- Perfection and Integration
Our harmonious and integrated treatment, the finishing of products, precision of check-out online deals and offers will definitely make you visit OurShopee online shopping site in Doha Qatar frequently. The only aim of OurShopee is to contribute to your needs and demands. We work with complete integration of efforts and are focused on improving our services to accomplish the demands of consumers. Hence, connect with us and enjoy outstanding services at the flexible cost.